These are some Minetest skins I made. All skins reached revision 1.0 are also available on Addi's Open MT-Skin Database but make sure that any tweaks made on revisions higher than 1.0 will not be applied on the database because it seems there is no function to remove or update skins uploaded at this time. All skins on this post are licensed under CC BY-SA 4.0 or later / CC BY-SA 2.1 JP or later / GFDL 1.3 or later (pick one most suitable for your purpose). The author name is "maruyuki".
Diceman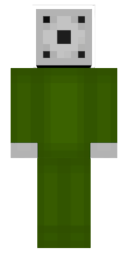 A cube. First of all, it's a dice.
Revision: 1.0
Release/Last update: 2016-08-15
Download
Variant: Floating dice.
Wireframe boy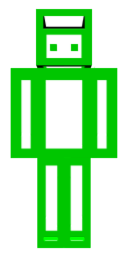 In honor of the great vector scan age…
Revision: 1.0
Release/Last update: 2016-08-15
Download
Balloon 2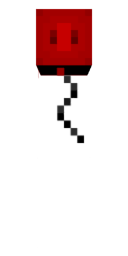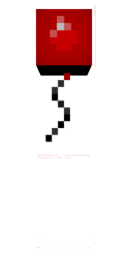 But still you will hear your footsteps, weirdly.
Revision: 1.0
Release/Last update: 2016-08-15
Download
Old version (Balloon 1, not using mantle, for environments 3D Armor Mod installed)
Police officer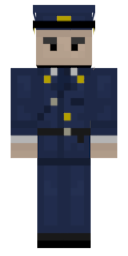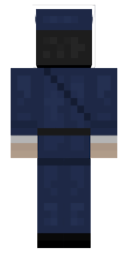 A diligent police officer works really hard.
Revision: 1.0
Release/Last update: 2016-08-15
Download
Shopkeeper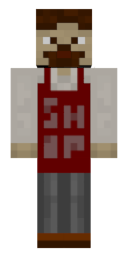 A friendly yet shrewd shopkeeper selling everything, from daily foods to banned weapons.
Revision: 1.0
Release/Last update: 2016-08-15
Download
Aloha tourist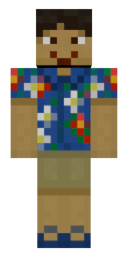 Blue ocean, shiny sun… Tropical islands awaiting your visit.
Revision: 1.0
Release/Last update: 2016-08-16
Download
Mondrian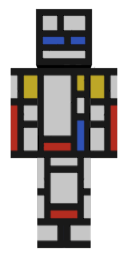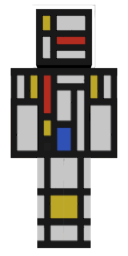 More artistic one; Mondrian.
Revision: 1.0
Release/Last update: 2016-08-16
Download
Walking PDP-11


Now you're the elder legendary computer.
Revision: 0.5
Release/Last update: 2016-08-15
Download
Last update: 2016-08-15